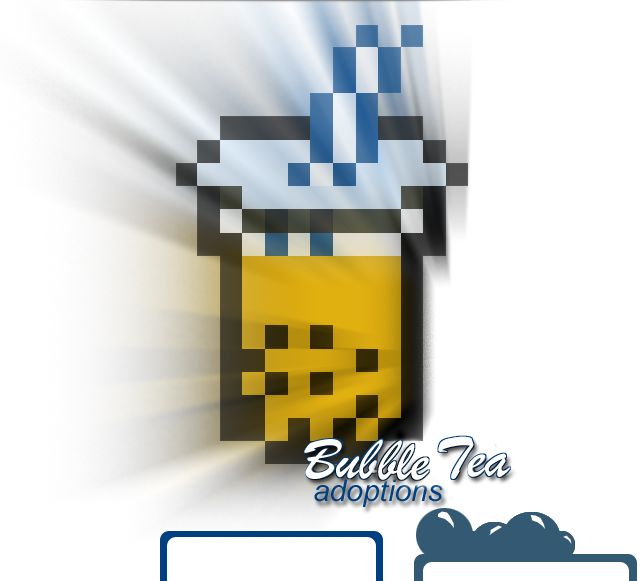 WELCOME.
Boba, bubble tea, tapioca, black pearl, or whatever you want to call this unique drink. The stuff is delicious, and millions of bubble tea lovers would agree. This where you can adopt a little boba drink sprite I made to put on your website.



RULES.
1. The image must always be a link back to this url address, http://heartilly.com/boba/.
2. Save and upload it to your own server.
3. Do NOT claim my creation as your own work.
4. Once again, the image must link back!



ABOUT.
You don't know what bubble tea is? It's a tea drink originally from Taiwan, and spread through out the Pacific and North American coast. It comes in a variety of blended flavors (from coffee to fruit-flavors), and usually has boba or jelly at the bottom. The milk tea drink can be be served regular iced, snow bubble-style, or as a slushie.

It became more popular overseas during the late 1990s and the early 2000s. Other names this beverage goes by is Milk Tea, Boba, Pearl Tea, or Tapicoa.

Boba itself a slightly sweet, chewy, and has a round shape. These jello spheres can come in different colors and shapes, but usually are black/brown. Starbucks has a similar drink (without boba) that uses the same idea of combining green tea with cream or fruit flavors.








PIXELS.
Select the one you like, right click it, and select "Save As".



AFFLIATES











Site © Ava
Part of the Vast+Infinite Network.
Former Site of the Day
at All Things Kawaii.